Very clean P38 9mm, with Waffen marks.



GI marked 1911 .45 acp made by Remington Rand. With "double diamond" grips, which are interchangable.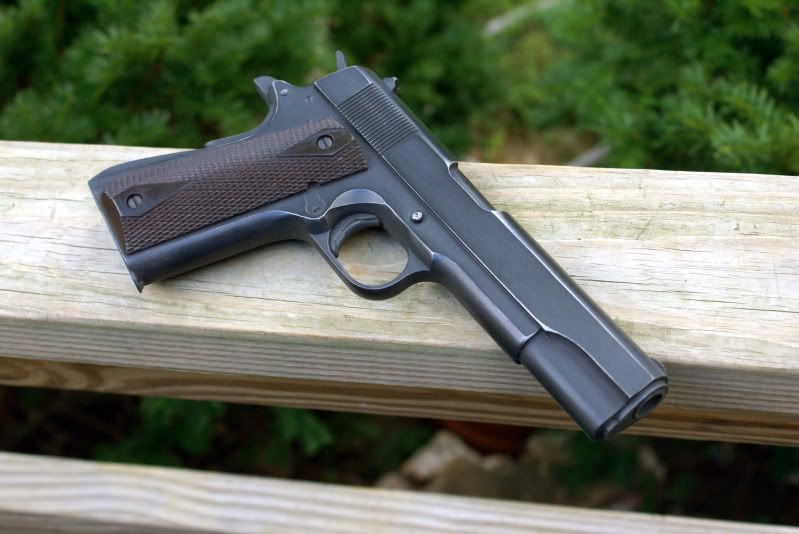 GI Marked M9. Well Half GI, the slide is GI marked the Frame is commercial.



S&W M10 .38 spl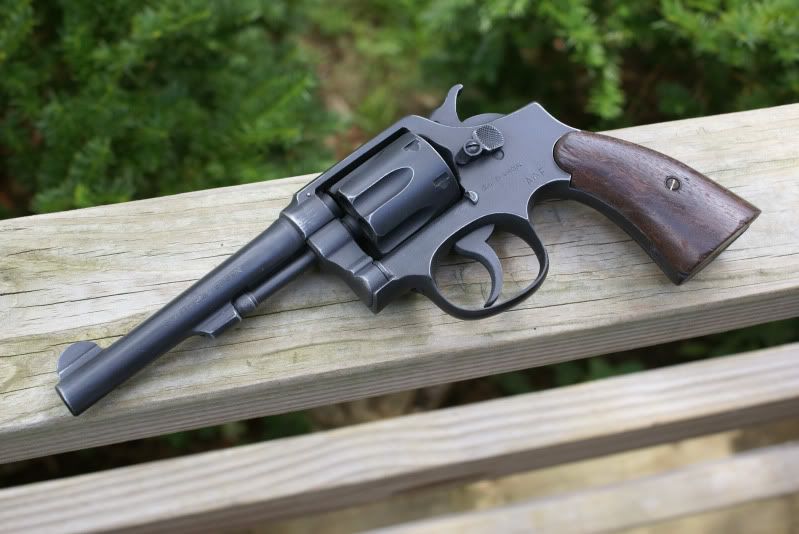 S&W M1917 .45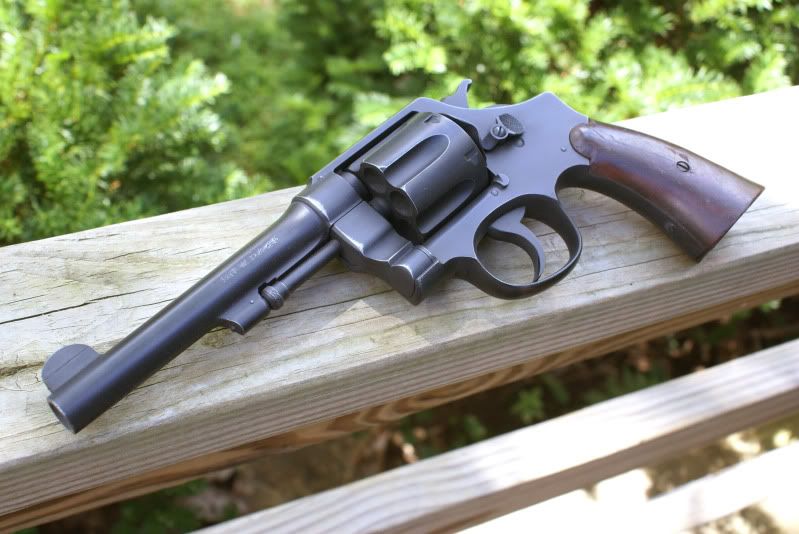 Model 1903 .32 officers pistol



Enfield tankers revolver .38 spl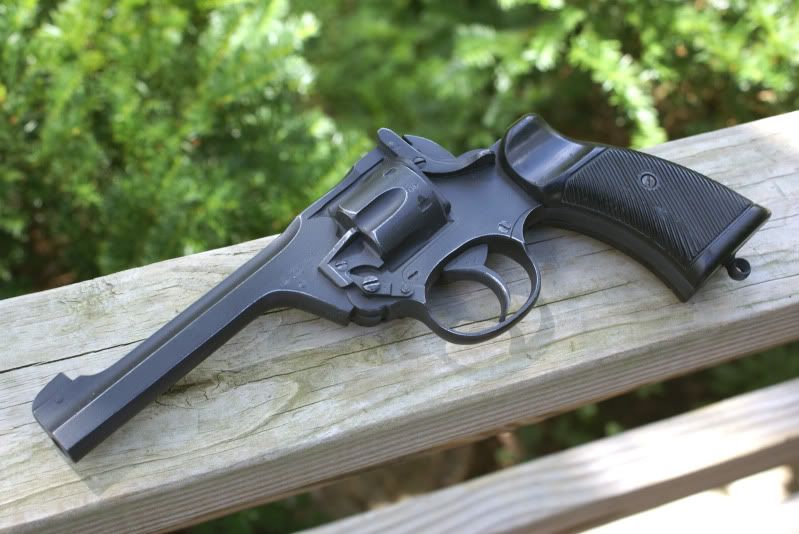 All WWII era guns are period accurate with GI or Proof stamps.

Heres a comparison pic to show them in proportion to one another.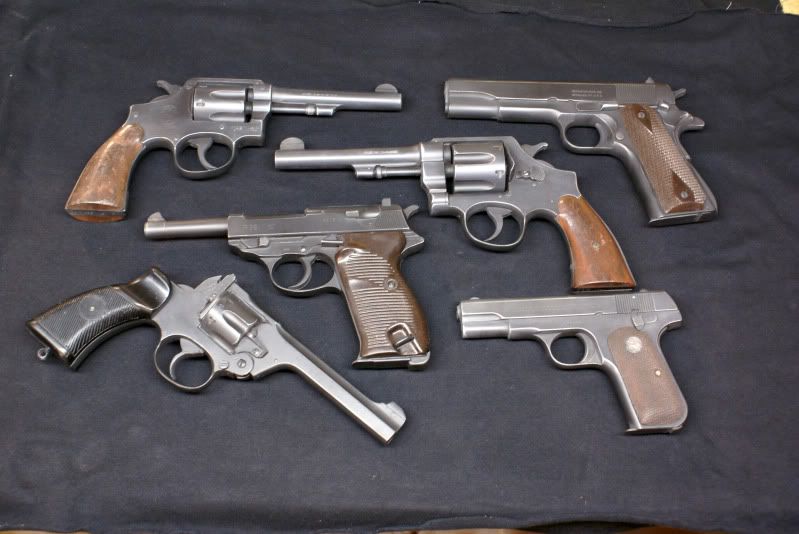 They all are aluminum resin with removable, apropriate colored grips. No moving parts. I also have the GI grip slabs for the 1911.

Not that I should have to defend myself but I will anyway because it comes up from time to time. It's been asked why go to the trouble of high end resin guns when airsofts are so prevalant and cheap.
One reason is that despite their apparent accuracy most airsofts are not 100% accurate, My guns are first generation castings of real steel handguns.
Another reason is that some conventions and venues do not allow airsofts or even replicas with moving parts, these things get around that.
M