After being beaten over the head repeately and on a daily basis by sci-fi subject matter. I am often relieved to once and again make a completely boring prop.
S&W model 10 , WW2 vintage.
Not much to it, I cast the cylinder and extractor separate for detail, and the faux wood grips of course. The original grips were chewed up badly and innundated with cosmolene, so much so they contaminated the silicone. I keped the roughness of the grips though, they make the faux wood effect all the more convincing.
I wish all props were this easy.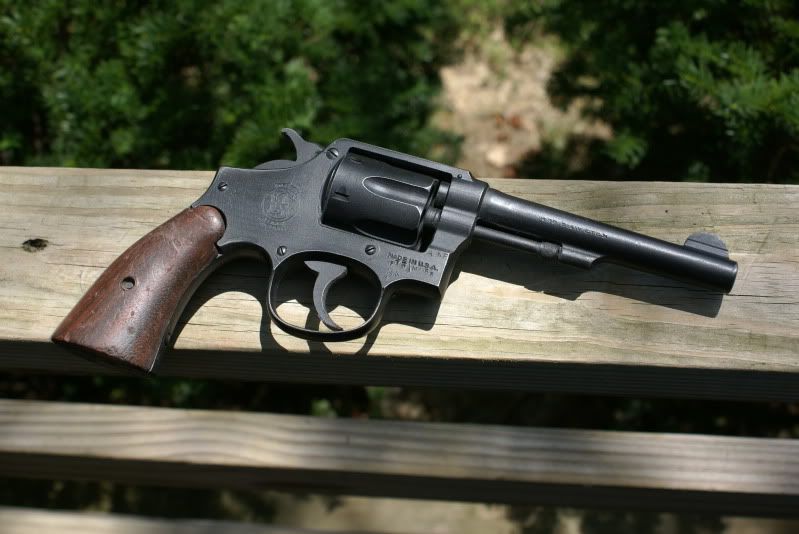 Got a nice 'beat cop' or private detective look to it. So often the venerable 1911 got all the glamor shots throughout history, but there are plenty of GI's, Coppers and G-Men who owe a debt of gratitude to the stalwart little .38 spl.

M