Warhammer 40k!
So my wife took the SoB suit i recently finished making out for a spin on Saturday of San Diego Comic Con, the prototype run as it were.
I was in my new commissar costume with my plasma pistol, including manly chops (i'll post shots of that later) and i took some business cards with me, i ran out, and i was not giving them out to just random passers by, they were given to professionals of the industry who were interested in the costume.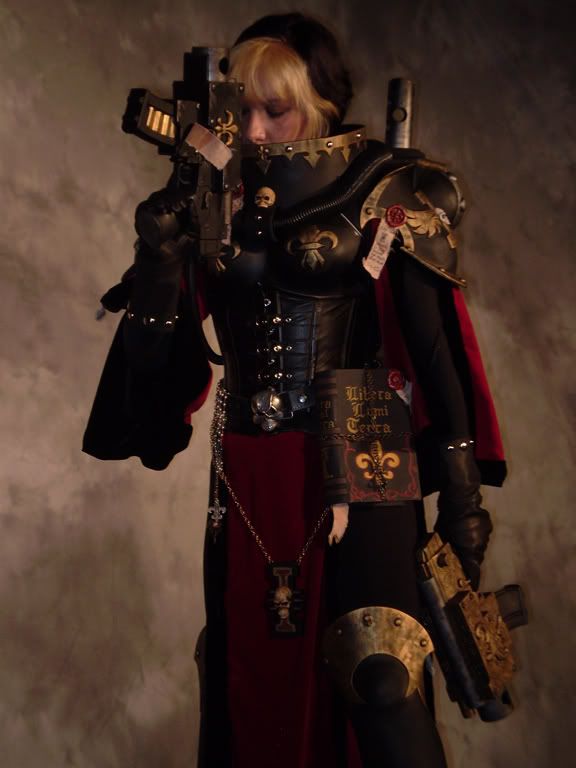 The reactions to the costume were mind blowing.
I've been working on this costume for over perhaps 6 months in my spare time, one piece at a time, this was the first day i had seen the whole project completed and assembled fully.
Just trying to cross the dealers/exhibitioners hall took us many hours, as we would get stopped every few steps, and every time we stopped for more than a few seconds, we had a crowd of people trying to take pictures.
The reactions were priceless, and i was grinning the whole day, so hard, my face hurts!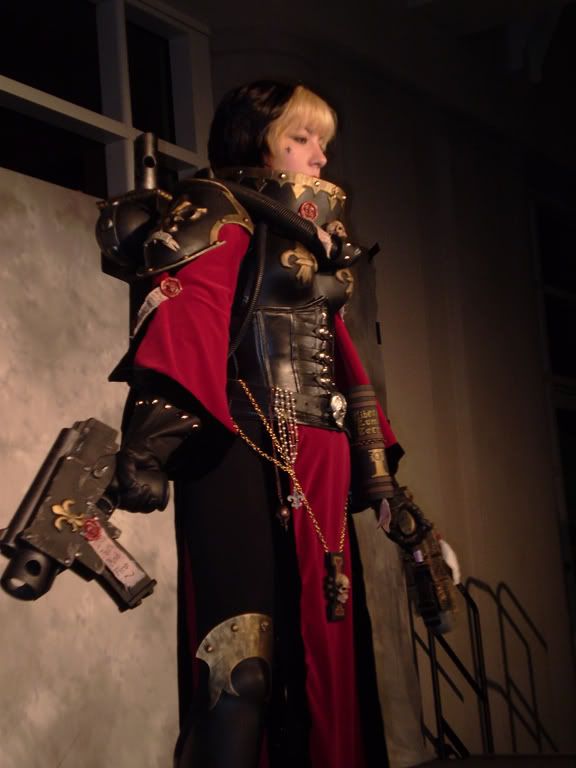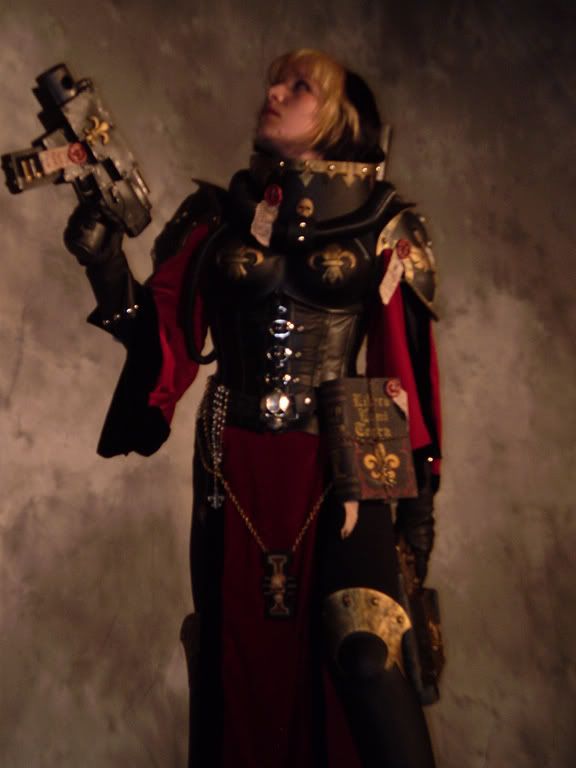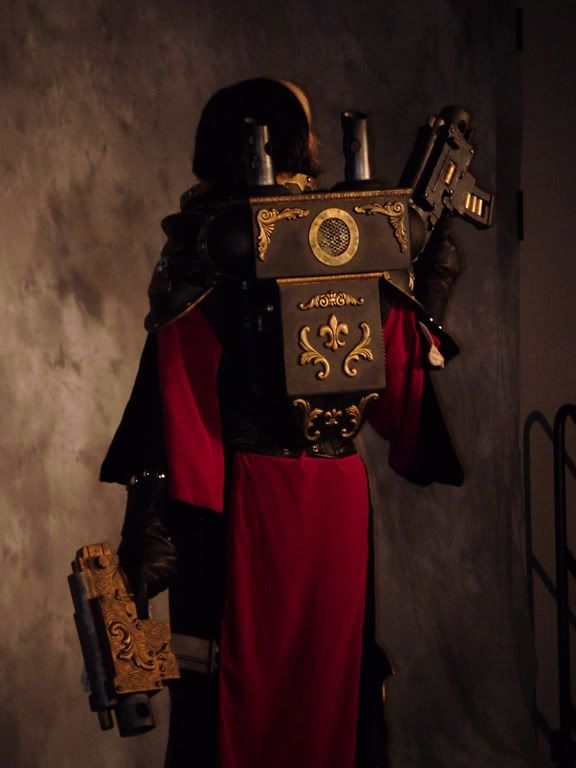 Oh.. and not even a Necron warrior can win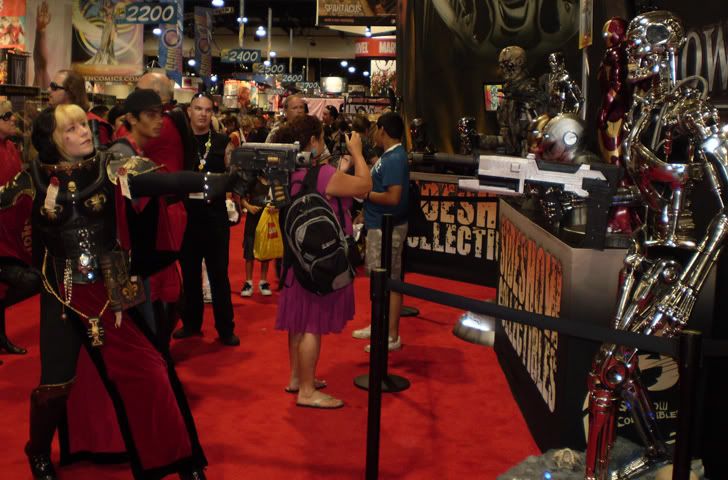 The costume was so successful that we are going to Gen-con this year for it.