These are first generation reproductions of the M231 Port Firing Weapon, also utililized in the Colt 9mm DOE Carbine.
They are made of glass filled urethane resin, very solid and thick not like the factory originals. They are designed for the 9mm DOE guns, so if they are to be used on .223 weapons they will need to have space for the gas tube milled out.
Milling out space for the gas tube is no problem, only a few minutes with a Dremel.
They are $50 a set, shipping in the us is $5 for up to 3 sets.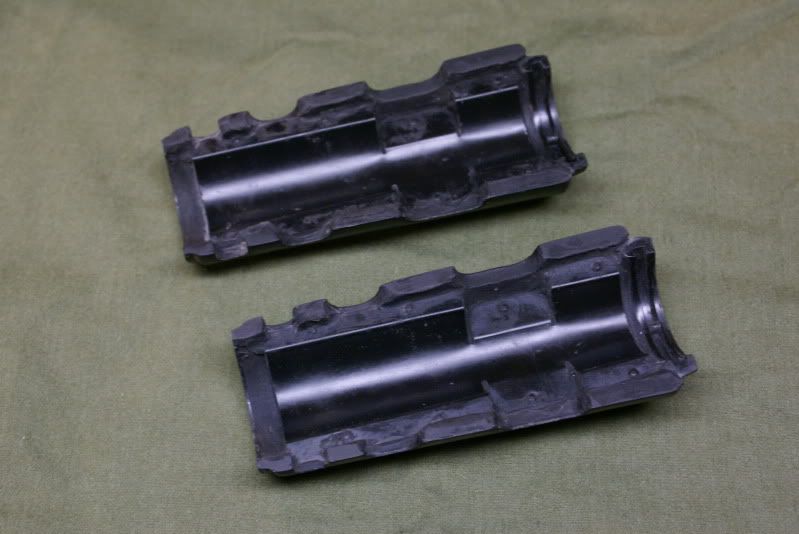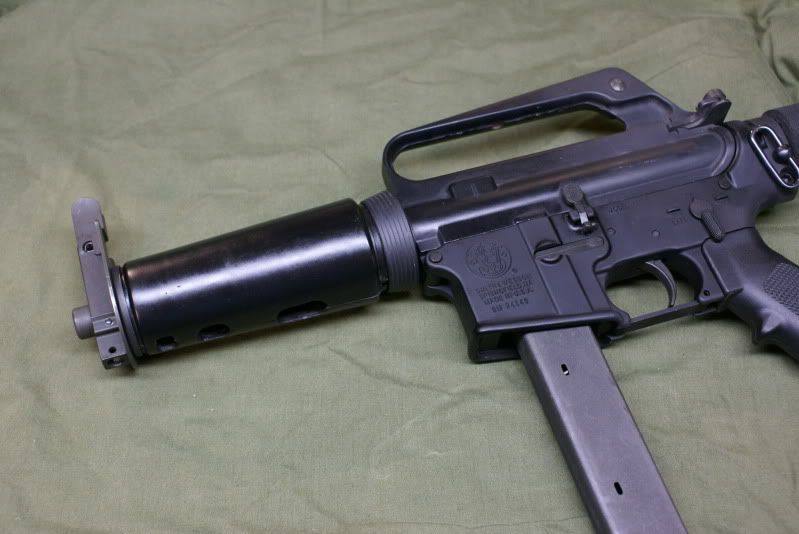 Please contact me at matsucorp(at)aol.com if you are interested.
(Replace (at) with @)