This one was used by Indy in the Raven Bar fight and was also seen on the steamer. For the longest time people thought it was a 1911, but turned out to be an Ingliss Hi Power.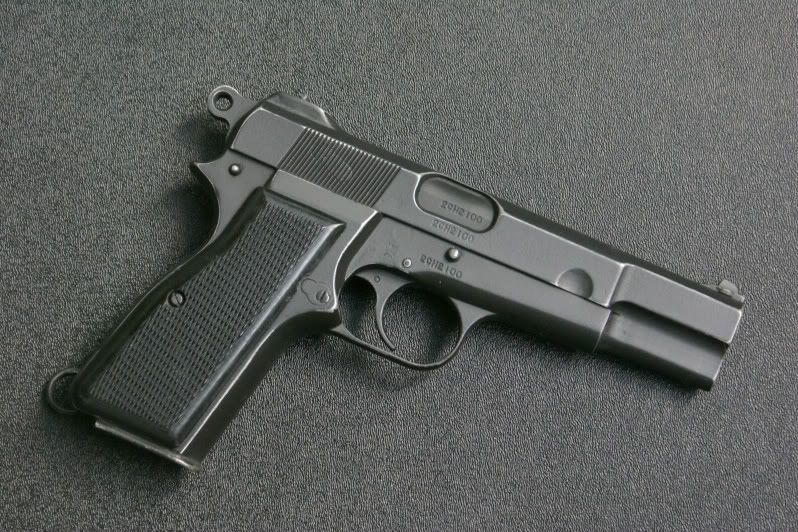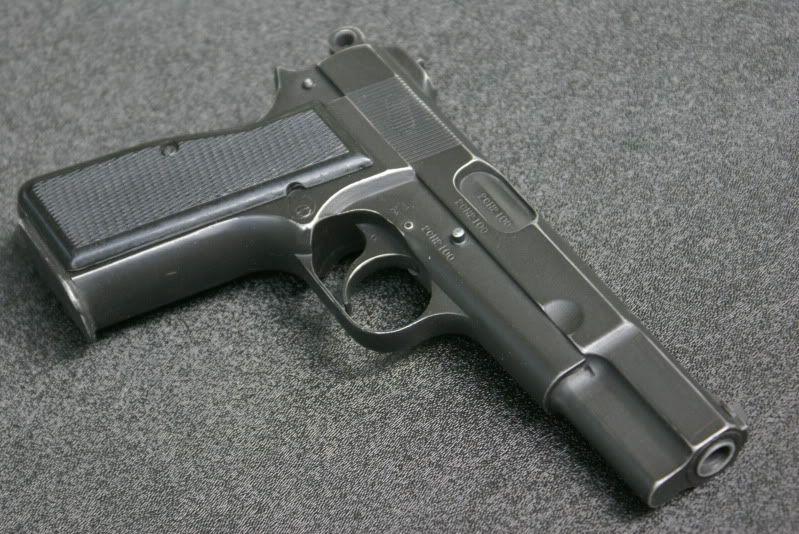 I made the lanyard ring mount out of cast metal and the ring itself is steel... It would have never lasted if I tried to make stick a metal ring in a resin mount.
Also the grips are separate to make painting easier.
M