I have a set of shoulder holsters and a pair of modified airsofts for a Shadow costume. $200 complete.

The airsofts are not spot on accurate but they do the job well. They are springer long slides with custom made faux pearl grips. Simple though they may be they still took a bit of work.


Pardon the imbalance...Damn indoor lighting.

The holsters are custom made as close to screen accurate as I could make them from screen caps. They are molded leather, the holsters are thicker leather than the shoulder straps which are softer and have not been dyed on the inside to prevent 'bleeding'. There are no thumb straps/ retainers for the guns as per the hero piece and can either hang free off the shoulders or have a belt run through at the waist.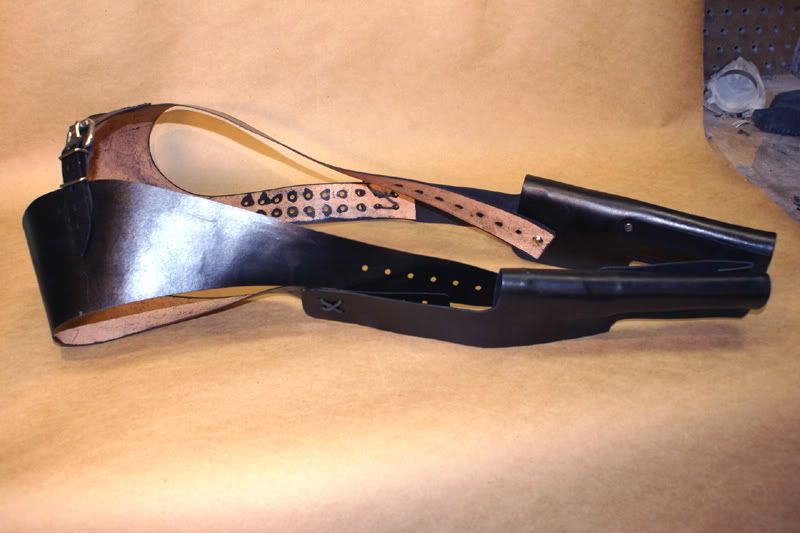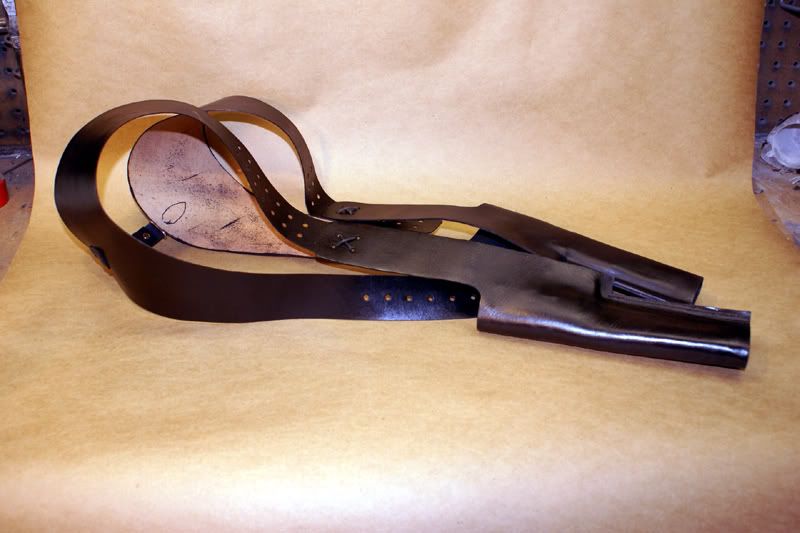 Pictures of an identical rig...I'll snap pix of the current item as soon as I set up the mannequin.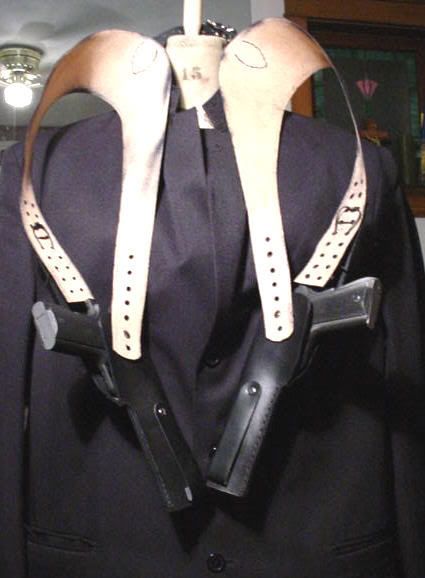 I'd like to get $200 for the entire set. Paypal preferred.

Thanks!

Matt